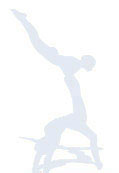 Publications
Message from Prof. Bruno GRANDI, FIG President and Member of the International Olympic Committee
18, March, 2003
1st SPORTS ACROBATICS WORLD CUP FINAL
Krasnodar, Russia, April 12, 2003.
Message from Prof. Bruno GRANDI,
FIG President and Member of the International Olympic Committee
Dear Friends,
The 1st World Cup Final in Krasnodar, Russia!
I think I can express the unanimous satisfaction of gymnasts, their delegations, FIG authorities and the media in terms of the decision to hold the World Cup Final in this City and Country with a great tradition in Sports Acrobatics.
Magnificent in many ways!
This is an historical event for the FIG. Perfect, professional, experienced organisation. An enthusiastic, faithful and expert public. Krasnodar is a right choice for a Cup Final bringing together the best of Sports Acrobatics community.
I would like to express my thanks to the organisers, the City of Kraasnodar, the Gymnastics and Sports Acrobatics Authorities in Russia and to all those who will contribute to the success of this Final.
The best of luck to gymnasts, our gymnasts, without whom this magnificent event would not be made possible.
Long live gymnastics!
Prof. Bruno Grandi \ www.fig-gymnastics.org \ info@fig-gymnastics.com